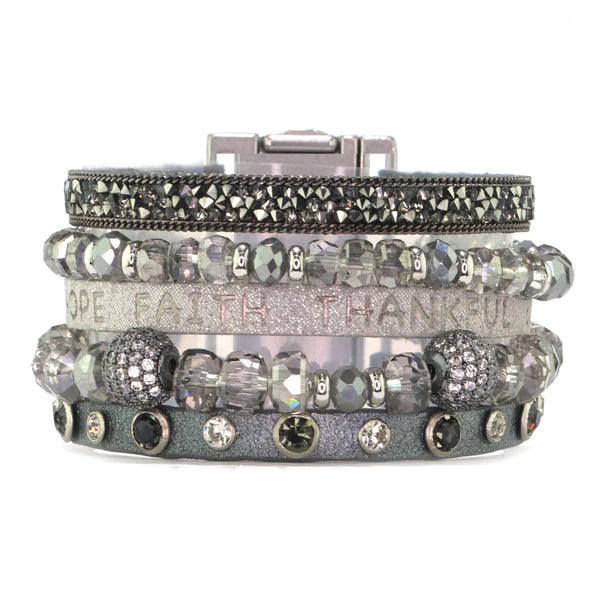 Serenade Goodworks Cuff Bracelet 9/7/22 4007
Regular price $68.00 Sale
Our elegant Serenade Cuff with 5 stunning strands will remind you to believe in miracles with inspiring and hopeful words and phrases of encouragement.

Believe all things are possible.
Because you believed, it has happened.
You are strong and courageous.
I can I will, Fearless, Believe, Dream.
Love, Hope, Faith, Thankful, Blessed.
You are Beautiful, Strong, Extraordinary, Fearless.
Product Details
Wearable Length of 7.5"

Strand 1: 270 Hand sprinkled cone-shaped black and hematite crystals enclosed in two chains.

Strand 2: Combination of smoked crystal and bronze crystals.

Strand 3: Leather with foil printed inspirational messages.

Strand 4: Combination of smoked crystal and bronze crystals with 2 accent silver crystal round beads.

Strand 5: Leather with different sized Clear and smoke crystals.

Magnetic closure
Metal Type:  Antique Bronze Coated Alloy