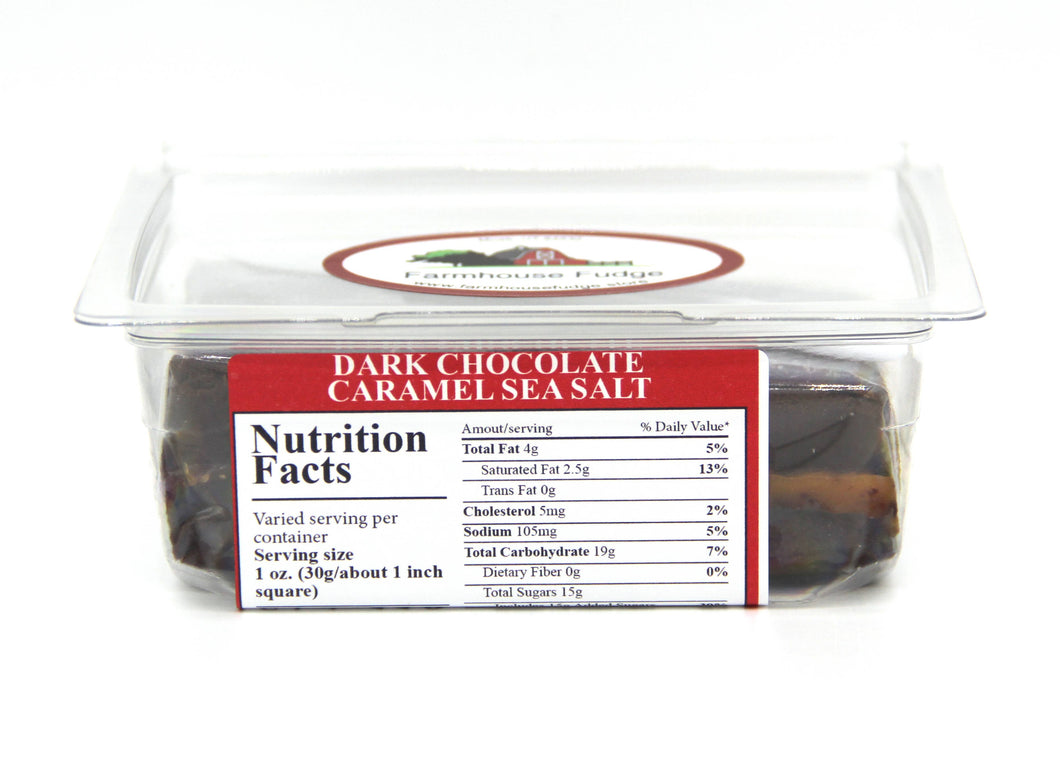 Dark Chocolate Caramel Sea Salt Fudge 8 oz.
Regular price $11.25 Sale
Dark Chocolate Fudge layered with caramel and topped with sea salt. The perfect sweet & salty treat! All our fudge is hand-crafted in small batches.  Each ½ lb. piece is hand wrapped and placed in a convenient, see-through hinged container and includes a knife, perfect for grab and go. Gluten Free Shelf Life: 3 Months - No refrigeration necessary Merchandising: Fudge is an impulse item and is best displayed near checkout, out of direct sunlight.