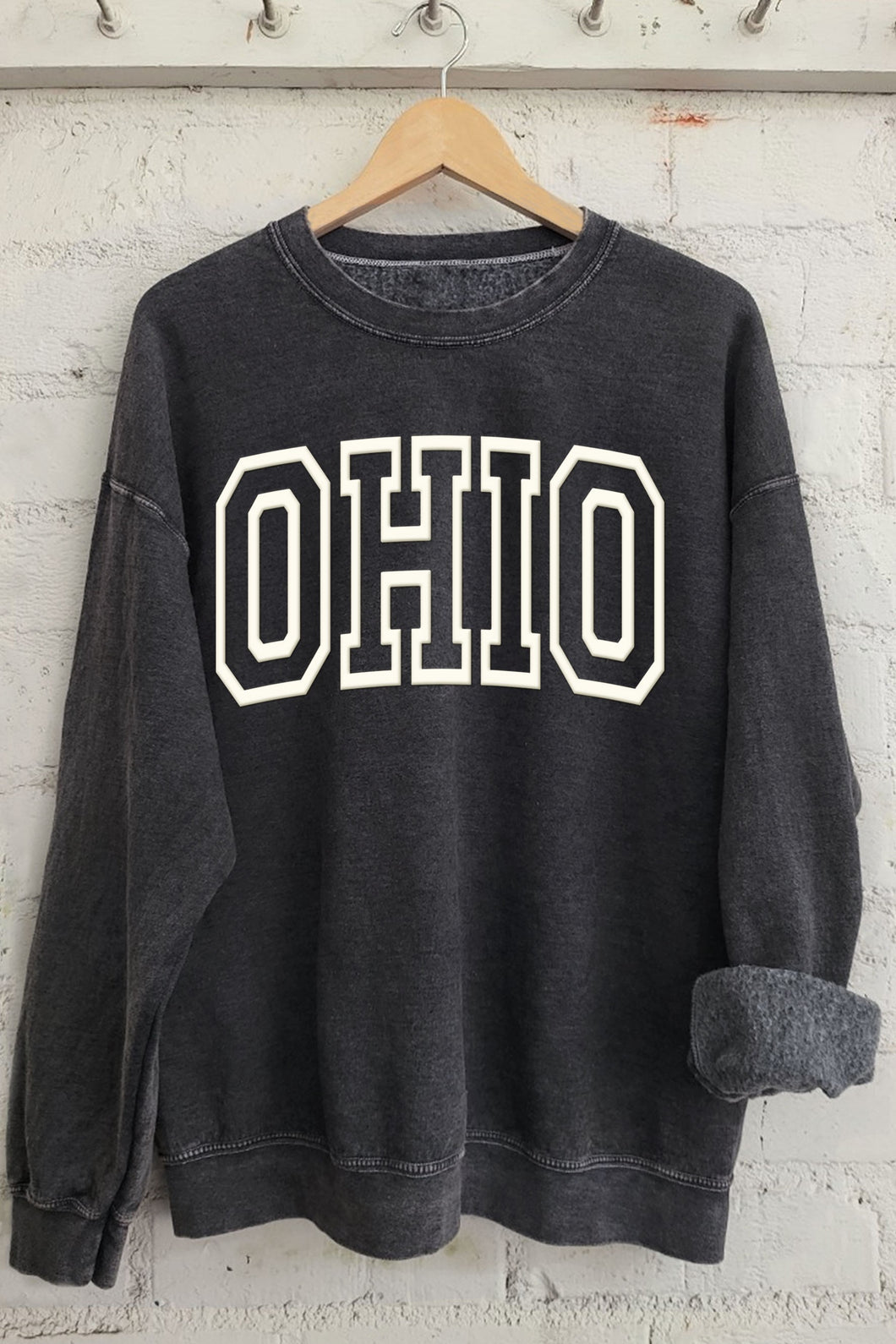 Black Ohio Puff Print Graphic Rustee Sweatshirt 4/3/23 5876
Regular price $59.99 Sale
* OHIO PUFF PRINT GRAPHIC SWEATSHIRT

Keep cozy in Rustee's crew neck Sweatshirt. This pullover is complete with long sleeves, 
a crew neckline, and ultra soft interior. Made with a cotton blend,  Graphic designed 
and printed in the US.

* BLACK  SWEATSHIRT - MINERAL WASHED

* * Care instructions * *
- The best way to preserve the design is to wash with a mild detergent in cold water 
with the garment turned inside out.